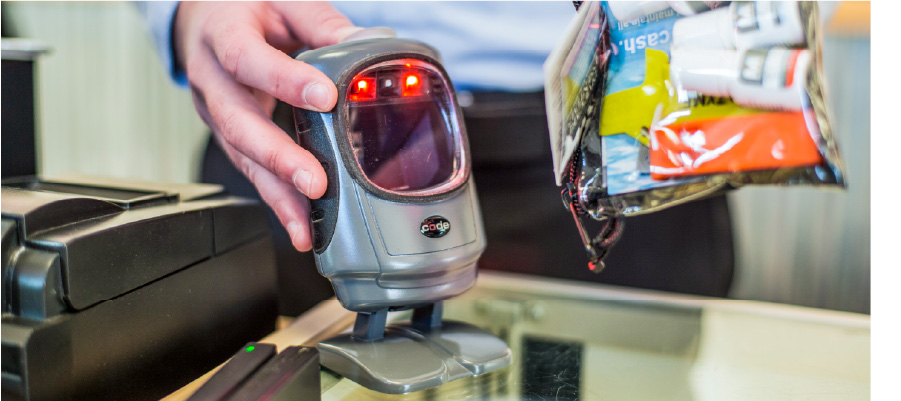 Sales Order Acknowledgement
General

This Sales Order Acknowledgement, including the following terms and conditons, acknowledges the order placed by the company ("Customer") for the products ("Products") identified on the Cover Page forms a binding agreement between Code and Customer (this "Agreement"). Customer and Code expressly agree that this Agreement supersedes any terms or conditions printed on Customer's purchase order or other order document generated by Customer with respect to this current order and any future orders placed by Customer. Failure of Code to object to provisions contained in any transactional documents or communications purchase from Customer shall not be construed as a waiver of any terms of this Agreement nor an acceptance of any such provisions.

Cancellation Policy

Except as required to resolve any warranty claim, all orders are non-cancellable and all sales are non-returnable and non-refundable. The terms of any order cannot be modified unless agreed to in writing by an authorized representative of Code. If Code agrees to cancel any order, in whole or in part, or accept return of any products a fifteen percent (15%) restocking fee will apply to the total price of the cancelled or returned products and any extended maintenance plan purchased for the cancelled or returned products.

Payment Terms

Unless otherwise set forth on the cover page of this Sales Order Acknowledgement, Code's standard payment terms of "Net 30 days" shall apply to all invoices and all payments will be made in US Dollars. Code may assess a late fee on past due payments which shall not exceed the lesser of one and Code reserves the right at any time to demand full or partial payment before shipping any product or performing any services if, in Code's judgment, the financial condition of Customer shall not justify the terms of payment specified. If Customer defaults when any payment is due, Code, at its option, without prejudice to other lawful remedies, may defer or cancel further delivery under this Sales Order Acknowledgement and any other orders Customer may have placed with Code.

Taxes and Other Charges

All sales, use, and value added taxes, excises taxes, duty, custom, inspection or testing fee, or other tax, fee or charge of any nature whatsoever, imposed by any governmental authority, on or measured by any transaction between Code and Customer, shall be paid by Customer. In the event Code shall be required to pay any such tax, fee or charge, Customer shall reimburse Code therefore. To obtain exemption from any of the foregoing taxes, Customer must provide Code, at the time of order is submitted, with an exemptions certificate or other reclamation document acceptable to the authority imposing the tax.

If Customer is required by law to deduct or withhold any taxes, levies, imposts, fees, assessments, deductions or charges from or in respect of any amounts payable hereunder to Code; (i) Customer shall pay the relevant taxation authority the minimum amounts necessary to comply with the applicable law; (ii) Customer shall make such payment prior to the date on which interest or penalty is attached thereto; and (iii) the amounts payable to Code will be increased as may be necessary so that after Customer makes all required deductions or withholdings, Code will receive amounts equal to the amounts it would have received had no such deductions or withholdings been required.

Delivery

Delivery of product to a common carrier, duty unpaid, at any shipping point of Code or its providers shall constitute delivery to Customer (F.O.B. shipping point, D.D.U.). Regardless of freight payment, title and all risk of loss or damage in transit shall pass to Customer at that time. All claims for stated on the cover page of this Sales Order Acknowledgement, freight charges will be prepaid and added to the Customer's invoice based on point of original shipment. Method and route of shipment will be at the discretion of Code unless otherwise agreed to by Customer and Code in writing. Customer shall inspect all products delivered by Code, and notify Code, i) of any shortages, missing items, or incurred quantities within two (2) business days; and ii) dead on arrival (DOA) products and other non-conformities within thirty (30) calendar days, in each case after receipt of shipment.

Code shall have the right and option to repair or replace any DOA or nonconforming Products. Customer will adhere to Code's RMA procedure. Failure to give such notice shall constitute unqualified acceptance of the Products and Customer will be liable for the total charges correctly invoiced for the Products. Code reserves the right to make delivery in installments, unless otherwise expressly stipulated. All such installments may be separately invoiced and payment shall be due as specified in Section 4, without regard to subsequent deliveries. Delay in delivery of any installment shall not relieve Customer of its obligations to accept remaining deliveries. Code shall not be liable for any damage as a result of any delay including delays due to Code, or any cause beyond Code reasonable control including and without limitation, an act of God; act of Customer or Code supplier; embargo or other governmental act; regulation or request; fire; accident; strike; slowdown; war; riot; delay in transportation and inability to obtain necessary labor, materials or manufacturing facilities.

Software and Firmware

All software and firmware installed on any hardware products or delivered for use with any hardware products is licensed, not sold. Unless otherwise licensed to Customer pursuant to a "Shrink-wrap", "Break the seal", "click through" or other license agreement, Code hereby grants to Customer, a non-exclusive, perpetual, worldwide license to use such software or firmware solely with the product on which it is installed or with which it is purchased. This license is transferable only in conjunction with a transfer of the product on which it is installed or with which it is purchased.

Customer shall not, and it shall be a license beach: (i) copy, reproduce, analyze, reverse engineer, decompile, disassemble, translate, convert, or apply any procedure or process to the software or firmware in order to ascertain, derive, and/or appropriate for any reason or purpose, the source code or source listings for the software or firmware, or any trade secret information or process contained in the software or firmware; (ii) attempt to unlock or bypass any initialization system, encryption methods or copy protection device incorporated into the software or firmware; (iii) create any derivative works of the software or firmware, or use the software or firmware to develop a competitive product; (iv) alter, remove or obscure any patent, copyright, or trademark notice contained in the Software; or (v) disclose or display the software or firmware to a third party or provide a third party access to the software or firmware without the express written consent of Code.

Warranty

Unless otherwise stated in writing by an authorized representative of Code, all products and equipment manufactured by it are warranted pursuant to the Code One Warranty Program in affect at the time of shipment. Except for the express warranties of the applicable Code 1 Warranty Program, Code disclaims all other warranties, express or implied, oral or written, including, without limitation, implied warranties of merchantability and fitness for a particular purpose.

Limitation of Liability

Anything to the contrary herein contained notwithstanding, Code, its contractors and suppliers of any tier shall not be liable in contract, in tort (including negligence, strict liability, or product liability) or otherwise for any special, indirect, incidental or consequential damages whatsoever. Code's total cumulative liability shall not exceed the price of the product or part on which such liability is based.

Miscellaneous

Customer shall comply with all current export and import laws and regulations of the United States and such other governments as are applicable to the products. Customer hereby certifies that it and regulations.

This Agreement constitutes the entire understanding between the parties relating to the subject matter hereof and supersedes all prior representations, writings, negotiations or understandings with respect hereto. This Agreement shall be governed by and construed according to the laws of the State of Utah, excluding its conflict of laws rules. The United Nations Convention on Contracts for the International Sale of Goods shall not apply to this Agreement. Both parties submit to the exclusive jurisdiction of state and federal courts siting in the state of Utah. In the event any action is brought to enforce any provision of this Agreement, or to declare a breach of this Agreement, the prevailing party shall be entitled to recover, in addition to any other amounts awarded, reasonable attorney's fees and other related costs and expenses actually incurred by reason thereof.
Limited Warranty Details
Limited Warranty

Code warrants each Code product against defects in materials and workmanship under normal use for the Warranty Coverage Term applicable to the product as described in the section below (Limited Warranty Coverage Terms). If a hardware defect arises and a valid warranty claim is received by Code during the Warranty Coverage Term, Code will either: i) repair the defective product using new parts or parts equivalent to new in performance and reliability; ii) replace the product with a new or refurbished product with equivalent functionality and performance, which may include replacing a product that is no longer available with a newer model product; or ii) in the case of failure with any software, including embedded software included in the product, provide a patch, update, or other work around. All replaced products become the property of Code. All warranty claims must be made using Code's RMA process available at codecorp.com/legal/rma-request/.

Exclusions

This warranty does not apply to: i) cosmetic damage, including but not limited to scratches, dents, and broken plastic; ii) damage resulting from use of the product with non-Code products or peripherals, including batteries, power supplies, cables, and docking station/cradles; iii) damage resulting from accident, abuse, misuse, flood, fire or other external causes, including damage caused by unusual physical or electrical stress, immersion in fluids or exposure to cleaning products not approved by Code, puncture, crushing, and incorrect voltage or polarity; iv) damage resulting from services performed by anyone other than Code or a Code authorized repair facility; v) any product that has been modified or altered; vi) any product on which the Code serial number has been removed or defaced. If a Code Product is returned under a warranty claim and Code determines, in Code's sole discretion, that the warranty remedies do not apply, Code will contact Customer to arrange either: i) repair or replace the Product; or ii) return the Product to Customer, in each case at Customer's expense.

Non Warranty Repairs

Code warrants its repair/replacement services for ninety (90) days from the date of shipment of the repaired/replacement product to the Customer. This warranty applies to repairs and replacements for: i) damage excluded from the limited warranty described above; and ii) Code products on which the limited warranty described above has expired (or will expire within such ninety (90) day warranty period). For repaired product this warranty covers only the parts that were replaced during the repair and the labor associated with such parts.

No Extension of Term of Coverage

Product that is repaired or replaced, or for which a software patch, update, or other work around is provided, assumes the remaining warranty of the original Code Product and does not extend the duration of the original warranty period.

Software and Data

Code is not responsible for backing up or restoring any of software, data, or configuration settings, or reinstalling any of the foregoing on products repaired or replaced under this limited warranty.

Shipping and Turn Around Time

The estimated RMA turn-around time from receipt at Code's facility to shipment of the repaired or replaced product to Customer is ten (10) business days. An expedited turn-around time may apply to products covered under certain CodeOne Service Plans and Code Complete Product Service Plans. Customer is responsible for shipping and insurance charges for shipping Code Product to Code's designated RMA facility and repaired or replaced product is returned with shipping and insurance paid by Code. Customer is responsible for all applicable taxes, duties, and similar charges.

Transfer

If a customer sells a covered Code product during the Warranty Coverage Term, then that coverage may be transferred to the new owner by written notification from the original owner to The Code Corporation at:

Code Service Center

434 West Ascension Way

Suite 300

Murray, UT 84123
Limitation on Liability

Code's performance as described herein shall be Code's entire liability, and the Customer's sole remedy, resulting from any defective Code product. Any claim that Code has failed to perform its warranty obligations as described herein must be made within six (6) months of the alleged failure. Code's maximum liability related to its performance, or failure to perform, as described herein shall be limited to the amount paid by Customer for the Code product that is subject to the claim. In no event will either party be liable for any lost profits, lost savings, incidental damage, or other economic consequential damages. This is true even if the other party is advised of the possibility of such damages.
EXCEPT AS MAY BE OTHERWISE PROVIDED BY APPLICABLE LAW, THE LIMITED WARRANTIES DESCRIBE HEREIN REPRESENT THE ONLY WARRANTIES CODE MAKES WITH RESPECT TO ANY PRODUCT. CODE DISCLAIMS ALL OTHER WARRANTIES, WHETHER EXPRESSED OR IMPLIED, ORAL OR WRITTEN, INCLUDING WITHOUT LIMITATION IMPLIED WARRANTIES OF MERCHANTABILITY, FITNESS FOR A PARTICULAR PURPOSE AND NON-INFRINGEMENT. THE REMEDIES DESCRIBED HEREIN REPRESENT CUSTOMER'S EXCLUSIVE REMEDY, AND CODE'S ENTIRE RESPONSIBILITY, RESULTING FROM ANY DEFECTIVE CODE PRODUCT. CODE SHALL NOT BE LIABLE TO CUSTOMER (OR TO ANY PERSON OR ENTITY CLAIMING THROUGH CUSTOMER) FOR LOST PROFITS, LOSS OF DATA, DAMAGE TO ANY EQUIPMENT WITH WHICH THE CODE PRODUCT INTERFACES (INCLUDING ANY MOBILE TELEPHONE, PDA, OR OTHER COMPUTING DEVICES), OR FOR ANY SPECIAL, INCIDENTAL, INDIRECT, CONSEQUENTIAL OR EXEMPLARY DAMAGES ARISING OUT OF OR IN ANY MANNER CONNECTED WITH THE PRODUCT, REGARDLESS OF THE FORM OF ACTION AND WHETHER OR NOT CODE HAS BEEN INFORMED OF, OR OTHERWISE MIGHT HAVE ANTICIPATED, THE POSSIBILITY OF SUCH DAMAGES.
D033598
Limited Warranty Coverage Terms
Along with Code's standard warranty coverage for all Code products (details above), there are also warranty add-ons known as Elevated and Peak. These packages extend the warranty duration and include service upgrades. Here's the scoop:
Elevated

coverage extends the warranty

one year

, and includes accident forgiveness and expedited RMA turnaround

Peak

coverage extends the warranty

two years

and includes accident forgiveness, advanced replacement, and cable management.
The table below presents warranty coverage term by product.
| | Standard Warranty | Extended Warranty | Extended Warranty |
| --- | --- | --- | --- |
| Product | North America, Europe, Middle East, and South America (2, 3, 4) | 1 Year Extension Elevated Protection - North America, Europe (2, 3) | 1 Year Extension Elevated Protection - North America, Europe (2, 3) |
| CR950 | 5 years | Not available | Not available |
| CR1100 | 2 years | 3 years | 4 years |
| CR1500 | 5 years | Not available | Not available |
| CR2600 | 3 years | 4 years | 5 years |
| CR2700 | 3 years | 4 years | 5 years |
| CR5000 | 3 years | 4 years | 5 years |
| CR6000 | 3 years | 4 years | 5 years |
| CR7010 | 1 year | NA | NA |
| CR7020 | 1 year | 2 years | 3 years |
---
Product

Serialized Accessories

(6)
Serialized Accessories have the same duration as the Standard Warranty for the barcode reading product when purchased kitted with the product (Single SKU for both the product and the Serialized Accessory). 1 Year if purchased separately.
Battery Packs & Handles
1 year
Unserialized Accessories
30 days

Software

(installed on reader)

Software that is shipped installed on a product has the same warranty duration as the product.

Software

(shipped separate)

1 Year unless the software license provides otherwise.
---
Notes:
Warranty on all products begins upon shipment to End User. In the absense of a valid warranty registration the Warranty will begin on the last product shipment date in Code's records.
North America is United States, Canada, Mexico.
Europe is the European Economic Area.
Middle East is Bahrain, Cyprus, Egypt, Israel, Jordan, Kuwait, Oman, Quatar, Saudia Arabia, Turkey, U.A.E., Yemen.
Warranty on engines begins upon shipment to the OEM unless the OEM contract provides otherwise.
Serialized Accessories exclude Battery Packs & Handles, examples of Serialized Accessories are: chargers, bases and modems.
For Standard Warranty coverage for other geographies contact Code.